MARINE ANIMAL REHABILITATION & ENVIRONMENTAL EDUCATION INTERN
Animal Care Responsibilities: Depending on need, case load, and time of year, interns may assist with the care of the NMLC rehabilitation patients including seals, sea turtles, and a variety of native turtle species. Animal Care duties may include animal restraint; cleaning; disinfecting tanks, equipment, and environmental enrichment devices; diet preparation; administering feeds (including tube feeding); record keeping; facility maintenance; and water quality testing. Interns may also assist animal care staff with medical procedures, admission exams, animal necropsies, and release events.
Education Responsibilities: Interns may assist with environmental education programs, including on-site programs, off-site programs, fairs, and festivals. Programs will focus on marine animals, rehabilitation practices, conservation, and STEM activities. Interns may learn how to effectively interpret and educate guests of NMLC on marine animals and conservation. Interns may be asked to work in the gift shop and assist with various office projects such as fundraising and data entry. There may be opportunities to create different educational materials needed that are aligned with the Massachusetts State Frameworks and Ocean Literacy Principles.  
Please note that the summer internship session offers the most opportunity for education experience. Fall and Spring sessions offer less opportunity given the time of year, focus may shift to operations or administrative tasks. 
Other Responsibilities: Each intern is assigned to multiple projects in different areas of the organization, e.g. research, fundraising, rehabilitation, marketing, social media or education. A weekly chore will be delegated to each intern to assist with the upkeep of the facility and equipment. Each intern is required to attend regularly scheduled meetings throughout their time at NMLC. At the end of the internship, the intern will deliver a presentation about their experience and projects to staff and volunteers.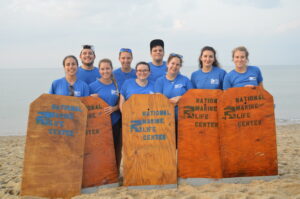 Qualifications:
Must be currently enrolled in, or recently graduated from an accredited college or university; preference will be given to students or recent graduates working towards biology, environmental studies, marine science, education, or other related fields.
Must demonstrate strong written and verbal communication skills.
Must be adaptable, responsible, hard working, willing to learn, and have attention to detail.
Must be able to work independently and as part of a team.
Must be willing to engage in a positive and informative manner with members of the public on a regular basis.
Must be willing to participate in and receive constructive feedback.
Must expect to work 40 hours per week, which can include early morning and/or late night seal feedings depending on the season.
Interns may be required to work some holidays.
Interns may be required to participate in fundraisers held by NMLC, which may occur outside of normally scheduled hours
International applicants are responsible for their own VISA arrangements, etc.
If an intern plans to receive school credit for an internship they must notify staff prior to the internship start date, and it will be the responsibility of the applicant to ensure all required paperwork is completed and submitted.
Physical Requirements:
Must be able to endure some physical exertion, such as long periods of standing; recurring bending, crouching, stooping, stretching, reaching, or similar activities; recurring lifting of moderately heavy items such as medical equipment and boxes of medical supplies.
The work may require specific but common physical characteristics and abilities such as lifting up to 50 pounds, above-average agility, and dexterity.
Intern positions are unpaid. Interns must have their own transportation. Housing is not provided, but NMLC will offer suggestions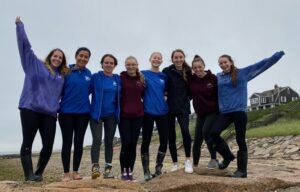 To Apply: Send your resume, cover letter, and one letter of reference to internship@nmlc.org or P.O. Box 269, Buzzards Bay, Massachusetts 02532. Applications must be received by August 1st for the fall semester, November 1st for the spring semester, or March 1st for the summer semester. Due to the high number of applications, only qualified candidates will be contacted.
Internship Semester Dates and Application Deadlines:
Fall Semester is during the fourth week of August through the first week of January. Deadline to apply is  August 1st.
Fall/Spring Bridging Semester is during the first week of November through the first week of March. Deadline to apply is October 1st.
Spring Semester is during the first week of January through the third week of May. Deadline to apply is  November 1st.
Summer Semester is during the third week of May through the fourth week of August. Deadline to apply is March 1st.
These time frames are subject to change based on the needs of the organization.

EXTENDED INTERNSHIPS
Animal Care & Education Interns have the opportunity to stay on for a second semester to continue advancing their skills. Those interested should write a letter of interest to their NMLC supervisor at least one month prior to the end of their internship. In the letter, please state your goals and learning objectives for continuing the internship. Second semester interns will be considered based on performance during their first semester as well as available space and organizational need. Second semester interns will have the opportunity to grow into more advanced roles, while also improving their overall skillsets and acquiring new skills in this field.