INTERNSHIP OPPORTUNITIES
Our internship program has evolved. We will now be offering a Marine Animal Rehabilitation Internship and a separate Environmental Education Internship. Internship details for the Marine Animal Rehabilitation Internship are below. Details for the Environmental Education Internship will be announced.
Marine Animal Rehabilitation Internship: Depending on need, case load, and time of year, interns may assist with the care of the NMLC rehabilitation patients including seals, sea turtles, and a variety of native turtle species. Animal Care duties may include animal restraint; cleaning; disinfecting tanks, equipment, and environmental enrichment devices; diet preparation; administering feeds (including tube feeding); record keeping; facility maintenance; and water quality testing. Interns may also assist animal care staff with medical procedures, admission exams, animal necropsies, and release events.
Other Responsibilities: Each intern is assigned to multiple projects in different areas of the organization. A weekly chore will be delegated to each intern to assist with the upkeep of the facility and equipment. Each intern is required to attend regularly scheduled meetings throughout their time at NMLC. At the end of the internship, the intern will deliver a presentation about their experience and projects to staff and volunteers.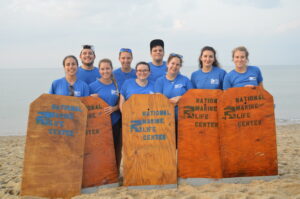 Qualifications:
Must be currently enrolled in, or recently graduated from an accredited college or university; preference will be given to students or recent graduates working towards biology, environmental studies, marine science, education, or other related fields.
Must demonstrate strong written and verbal communication skills.
Must be adaptable, responsible, hard working, willing to learn, and have attention to detail.
Must be able to work independently and as part of a team.
Must be willing to engage in a positive and informative manner with members of the public on a regular basis.
Must be willing to participate in and receive constructive feedback.
Must expect to work 40 hours per week

Which can include early morning and/or late night seal feedings depending on the season for the Marine Animal Rehabilitation Internship

Interns may be required to work some holidays.
Interns may be required to participate in fundraisers held by NMLC, which may occur outside of normally scheduled hours
International applicants are responsible for their own VISA arrangements, etc.
If an intern plans to receive school credit for an internship they must notify staff prior to the internship start date, and it will be the responsibility of the applicant to ensure all required paperwork is completed and submitted.
Physical Requirements:
Must be able to endure some physical exertion, such as long periods of standing; recurring bending, crouching, stooping, stretching, reaching, or similar activities; recurring lifting of moderately heavy items such as medical equipment and boxes of medical supplies.
The work may require specific but common physical characteristics and abilities such as lifting up to 50 pounds, above-average agility, and dexterity.
Intern positions are unpaid. Interns must have their own transportation. Housing is not provided, but NMLC will offer suggestions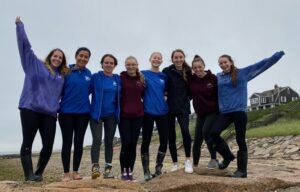 To Apply: Send your resume, cover letter, and one letter of reference to internship@nmlc.orgugustor P.O. Box 269, Buzzards Bay, Massachusetts 02532. Applications must be received by July 1st for the fall semester, November 1st for the spring semester, or March 1st for the summer semester. Due to the high number of applications, only qualified candidates will be contacted.
Internship Semester Dates and Application Deadlines:
Fall Semester is during the fourth week of August through the first week of January. Deadline to apply is  July 1st.
Fall/Spring Bridging Semester is during the first week of November through the first week of March. Deadline to apply is October 1st.
Spring Semester is during the first week of January through the third week of May. Deadline to apply is  November 1st.
Summer Semester is during the third week of May through the fourth week of August. Deadline to apply is March 1st.
These time frames are subject to change based on the needs of the organization.

EXTENDED INTERNSHIPS
Animal Care & Education Interns have the opportunity to stay on for a second semester to continue advancing their skills. Those interested should write a letter of interest to their NMLC supervisor at least one month prior to the end of their internship. In the letter, please state your goals and learning objectives for continuing the internship. Second semester interns will be considered based on performance during their first semester as well as available space and organizational need. Second semester interns will have the opportunity to grow into more advanced roles, while also improving their overall skillsets and acquiring new skills in this field.
INTERNSHIP TESTIMONIALS
"Interning at the National Marine Life Center has been an incredible experience and has helped prepare me for my future career in marine conservation. Throughout my time, I was consistently provided with opportunities to advance my skills and comprehension. As a result, my understanding of marine animal rehab has evolved tremendously. I also gained a deeper understanding of conservation efforts and marine mammal science in general, and I am excited to take this knowledge and experience with me into my future endeavors. Thank you NMLC!" – Sophie M.
"I chose to do an internship at NMLC because I wanted to learn more about marine life and animal health, but I gained so much more than I had imagined. Not only does NMLC have a supportive, passionate, and helpful team of volunteers and staff, but the work they do is meaningful and rewarding. As an intern, I felt valued by the team and we were given opportunities to gain as much experience as possible with different species, patient treatments, and education programs. After working towards patient recoveries, finally taking part in their releases is an experience I will never forget that inspired me to come back for a second internship semester. I feel so lucky to have worked with such a unique organization that positively impacts both marine life and people, and helped catalyze my passion for marine conservation." – Bradlie M.
"I was a Marine Animal Rehabilitation and Environmental Education intern during the summer/fall 2021 sessions. I chose to do this internship because I wanted to gain animal care experience specifically with marine animals. Not only did I achieve that, but I also gained valuable experience in conservation education, as well as how nonprofit organizations are managed. The team at NMLC created a supportive environment and encouraged interns and volunteers to learn and grow in our roles there, which is why I chose to stay for a second semester with them. This internship gave me well-rounded knowledge of everything that goes into marine animal rehabilitation and gave me the skill set to move forward in my career working with marine mammals." – Calie B.
"Being a Marine Animal Rehabilitation & Environmental Education intern at the National Marine Life Center was a very rewarding experience.  As someone who had never worked with marine animals before, it was a great opportunity for me to explore this field.  As an intern, I gained hands-on experience working with sea turtles from admit to prepping them for transport.  With the admit of gray and harbor seal pups, I was able to expand my animal care experience further with these two species.  I helped prepare diets and administer them, assisted with animal restraint for exams, recorded observations, and performed cleaning.  Watching the animals make a full recovery was definitely my favorite part!  Aside from animal care, this internship gave me experience in the education aspect of NMLC's mission.  I helped with education programs in the Discovery Center regarding the rehabilitation work NMLC does and the importance of it.  Through these programs, I was able to practice and improve on my public speaking skills.  Additionally, my assigned intern project involved posting to NMLC's social media to help spread awareness about conservation, fundraisers and other events, etc.  I am so grateful for the opportunity to have interned at NMLC.  I learned so much from the wonderful and knowledgeable NMLC staff and volunteers.  If it wasn't for the skills I acquired in this internship, I don't think I would have been able to get my current animal care position.  I miss NMLC and I highly recommend anyone looking to gain experience in this field to apply!"    – Sofia B.
"Interning at NMLC was one of the best decisions I have ever made. I initially decided to apply in hopes of gaining more hands-on animal care experience and to see if animal rehabilitation was a career path that I should pursue. I can honestly say that I gained more from this internship than I could have ever imagined. I got to work with a wide range of species from different age groups, learned daily husbandry tasks, and gained experience providing medical care to our many patients! In addition to animal care, I learned so much more – ranging from creating social media content, leading educational programs, and completing operational tasks. During my time at NMLC I progressed from not only a single session but a double session intern as well as a long term volunteer and eventual volunteer crew leader. NMLC offers so much room for growth that I believe has been vital to my ability to acquire the job I have today.Not only did I grow professionally at NMLC, I also gained long term friends and supportive mentors. The community here is unmatched! Working with such a wide range of people with varied backgrounds of all ages was one of my favorite parts!Early on during my internship, I was told repeatedly that "this place stays with you." I may have laughed it off back then but it really is true! There's a reason I go out of my way to visit whenever I can, even years later. I really and truly cannot recommend it enough!" – Madeline O.